Style Originating from Samurai Discipline
Nippon Kempo is a way of forming a personality via martial arts practice. Nippon Kempo is significant for full and congruous personal enhancement since it presents every student with an opportunity of shaping and developing proper skills in Japanese
hand-to-hand combat, fully realizing one's own potential

. On one hand, Nippon Kempo practice enables you to gain record of sports achievement (in other words, to improve your mastery). On the other, it helps you to prepare for practical activities, various types of occupation, such as studying, professional and mundane activities.
Nippon Kempo's set of rules approximate sportive sparring to real-life close fight situation as closely as possible.
Unlike other martial arts, Nippon Kempo is not restricted by abundant and impractical techniques and focuses on real fight. You are training not only your body, but also your consciousness.
Well-trained consciousness is what makes you survive in any kind of unpredictable, menacing circumstances. It is one of the main facets of Nippon Kempo.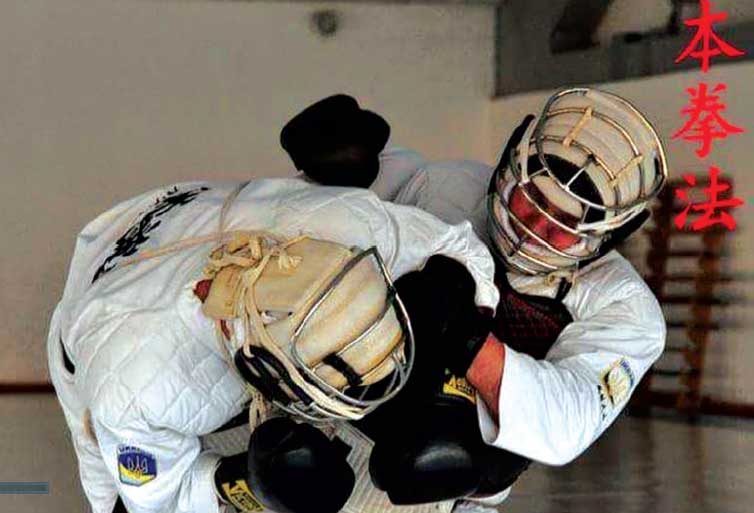 The style represents the pinnacle of long-time systematic elaboration of real-life and practical combat techniques

. The integration of various martial arts' types based on scientific
selection of practical elements and locks is the foundation of the style. The locks and elements were strategically combined and significantly refined to meet the three major fighting criteria: fighting efficiency, performance, and safety.
The versatility and flexibility of Japanese hand-to-hand combat enables application of the most rational self-defence technique effective in a particular situation.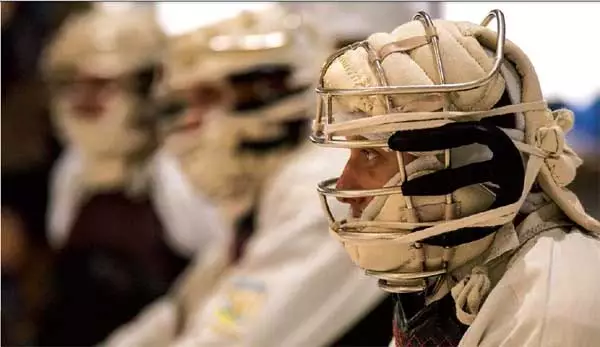 The school's technique does not separate the techniques of strike, throw, submission hold, and choke hold

. All of the mentioned above is trained integrally with the compulsory use of weapons. Trainings with weapons give clear understanding of Kempo's objectives. We have no rigid framework of Kempo technique application – you are free to decide on locks and combat methods and use them without restrictions thanks to effective defence. Nippon Kempo's distinctiveness lies in continuous interplay between rough kicking and throwing technique combined with power pressure on vital human body organs.
The style's spiritual basis intermingles with Bushido moral code. It is the founding core of mental mentoring. The warrior mindset is a mindset of a protector of proper family, city, and motherland based on respect of one's self, surrounding people and proper culture. It is universal regardless of origins and historic context, thus, it is immune to variations.
Nippon Kempo's Spiritual Guidance
By practicing Nippon Kempo, respecting surroundings, training mind, body, and self-discipline, you do your part in your nation's and society's prosperity and harmony in the world.
Nippon Kempo Learning Phases
"By entering the Emptiness (虚) (kyo), you find the Truth (jitsu) (実)." Jitsu (実) /real thing/ is a technical arsenal of martial arts

. It is something visible for everyone, something which attracts attention like a beautiful flower. The spirit of martial arts, though, is eternal, lasting, carried over generations. It is kyo (虚) /the air/, something invisible like flower roots. However, kyo (虚), more specifically "void", according to Buddhist interpretation, is the Basis. It the lasting eternal from which the warrior, bushi (武士), draws the true sense of heiho (兵法)  –  the art of real, not superficial strategy on his way (道) of wisdom through various learning stages of real fight   –  jisen  (実戦) and training at breaking point.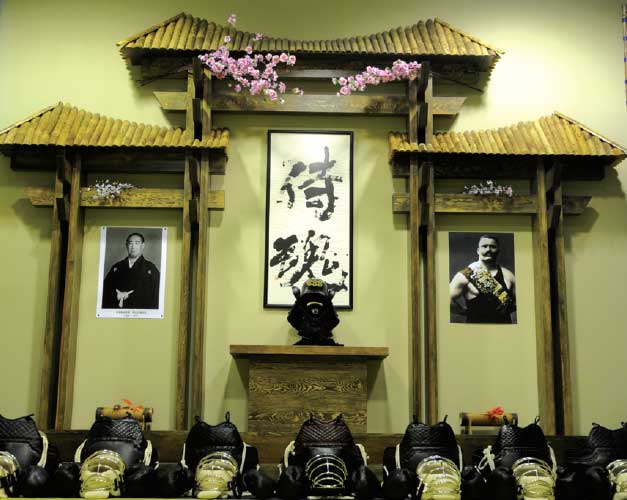 Nippon Kempo History in Ukraine
The first Nippon Kempo organisation and martial arts club in Ukraine were established in 2010 under the supervision of sensei Viacheslav Zhuravlov.
In 2011 Ukraine became part of the Japanese Nippon Kempo Kai Organisation (Osaka).
2011 onwards – Ukrainian Nippon Kempo Association takes part in international tournaments and Nippon Kempo workshops in Europe and Japan annually.
2018 onwards – Ukraine annually hosts Nippon Kempo tournaments in Kiev.
2012 onwards  –  Ukraine launched the production of Bogu safety gear and tailoring of Kempogi training wear in compliance with Japanese Nippon Kempo Organisation established standards.
2013 – Japanese Nippon Kempo Organisation guidelines "Nippon Kempo Technique" and "Nippon Kempo Contest Rules" were translated into Russian and published in Ukraine under the editorship of Viacheslav Zhuravlov.
2014-2016 – Ukraine took part in Nippon Kempo institution in Kazakhstan.
2014 – "Nippon Kempo trainings for Beginners" study guide was published in Kazakhstan under the editorship of Viacheslav Zhuravlov.
2015 – Kazakhstan sportsmen under the mentorship of Viacheslav Zhuravlov got prize medals on Nippon Kempo tournament in Italy (Rome) in the category of coloured belts.
2017 – the representatives of Ukraine took prize medals in the category of coloured belts under the mentorship of Viacheslav Zhuravlov in Nancy, France.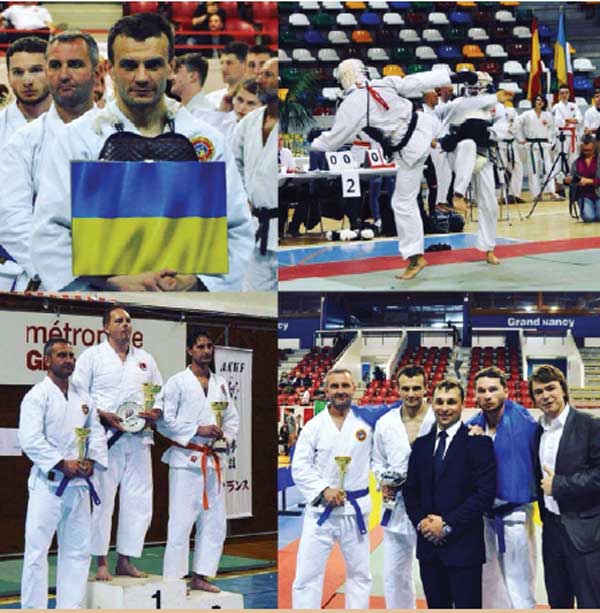 2017 – U.N.K.A. (Ukrainian Nippon Kempo Association) held a Nippon Kempo introductory workshop in Vilnius, Lithuania, under the mentorship of Viacheslav Zhuravlov.  Lithuanian Jiu Jitsu Federation (Jiu Jitsu Lietuva) invited U.N.K.A. to hold a workshop.
 2017 – Ukraine participated in the Open Worldwide Nippon Kempo Championship in Japan.  For the first time in an Annual Japanese Siai (Championship) a Ukrainian representative, Viacheslav Zhuravlov, was accepted as judge.
December 24, 2018 – the first Ukrainian Tournament on Nippon Kempo hand-to-hand combat was held in Kiev.
May, 2019 – the presentation of Nippon Kempo training system to Ukrainian Air Assault Forces.
2019 – As the leader of Ukrainian Nippon Kempo Association establishment, U.N.K.A. President Viacheslav Zhuravlov participates in the founding of the European Nippon Kempo Organisation in Nancy, France.
For the purpose of style promotion from 2012 onwards more than 100 articles on Nippon Kempo and training guidelines were published on the U.N.K.A. website https://nipponkempo.com.ua.
Ukrainian Nippon Kempo Association actively participates in Nippon Kempo's extension and growth in the post-Soviet area and cooperates with other sports organisations in Ukraine (Ukrainian Judo Federation, Ukrainian Fencing Federation, and Ukrainian Boxing Federation).

Nippon Kempo's Expansion Programme in Ukraine
Main Development Objectives of Ukrainian Nippon Kempo Association:
Nippon Kempo's extension and growth in Ukraine and surrounding countries: Moldova, Poland, Hungary, Bulgaria, Belarus, the Baltic countries;
Perfection of mastery of Ukrainian sportsmen, achieving top results on international and Ukrainian arena;
Refining of advertising and communication system;
Management of training and staff development of Nippon Kempo's professionals and coaches with assistance of international experts;
Gradual increase of the quantity of Nippon Kempo tournaments and technical workshops in Ukraine with assistance of international masters;
Elaboration and reinforcement of facilities and resources;
Engaging of children and youth into Nippon Kempo and physical trainings;
Upgrading of the official webpage of the Federation and maintaining its continuous customisation.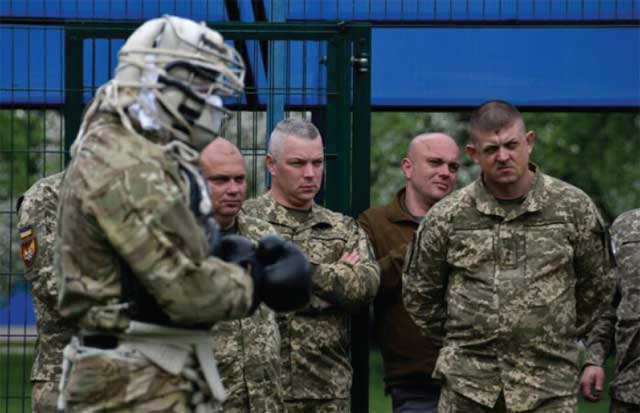 The Programme's Funding Sources
The Programme's sources of funding are:
member's contribution and voluntary donations of the Federation members;
charitable contributions of physical and juridical persons;
earnings of enterprise allowed by the organisation's charter.


Ukrainian Nippon Kempo Association President Viacheslav Zhuravlov

3rd Dan Nippon Kempo sensei/master, expert in practical trainings and shooting. Martial arts teaching experience since 1990.

Graduated at Belinskiy Pedagogical University, Ukraine, department of physical education and military training. Master's Degree in economic security and business administration (University of Economics and Law, 2010).

1993 – 2003 – Leading expert of Special Forces Center for the Fight against Terrorism at the Security Service of Ukraine.

Founder of Nippon Kempo Japanese close fight martial art in Ukraine. Founder of Kempo-Budo International Center. Institutor of a number of upmarket martial arts clubs for "white collars" in Ukraine, Kazakhstan.  Author of 4 Nippon Kempo issued guidelines, as well as teacher's guidelines with restricted access for Ukrainian security agencies. Author of various articles on self-defence and security, special trainings.

Panellist in various television programmes on self-defence and security broadcasted on major Ukrainian television channels.

Author of training programmes for private security companies and state security agencies both in Ukraine and abroad. Author of video-materials and training programmes "Tactical Trainings on Civil Defence".

Permanent panellist in foreign workshops, conferences and trainings on practical education and self-defence held in Japan, Italy, France, England.
By Practicing Nippon Kempo You Will:
Develop healthy body and improve your health in a perfect balance;
Acquire practical self-defence skills; Learn not only the ways of restraining aggression, but also the ways of controlling it;
Cultivate your mind;
Improve your lever of physical, technical and tactical preparation;
Attend workshops and training courses of "Tactical self-defence" free of charge;
Lead a healthy lifestyle, study and practice martial arts on the following levels:
enthusiast
semi-professional
professional
Participate actively in international seminars and tournaments competing with teams from Japan, USA, Great Britain, Italy, France;
Attain international apprentice's and master's grades (kyu/dan);
Get an opportunity to become a trainer and judge at Nippon Kempo sport contests;
Found your Nippon Kempo accredited school;
Get an opportunity of acquiring unique kit and equipment, as well as teaching and learning materials unavailable to average consumers.
Kempo masters say "Once the fighting position is taken, only then you will feel tranquillity and peace filling your heart and you will understand you achieved something."