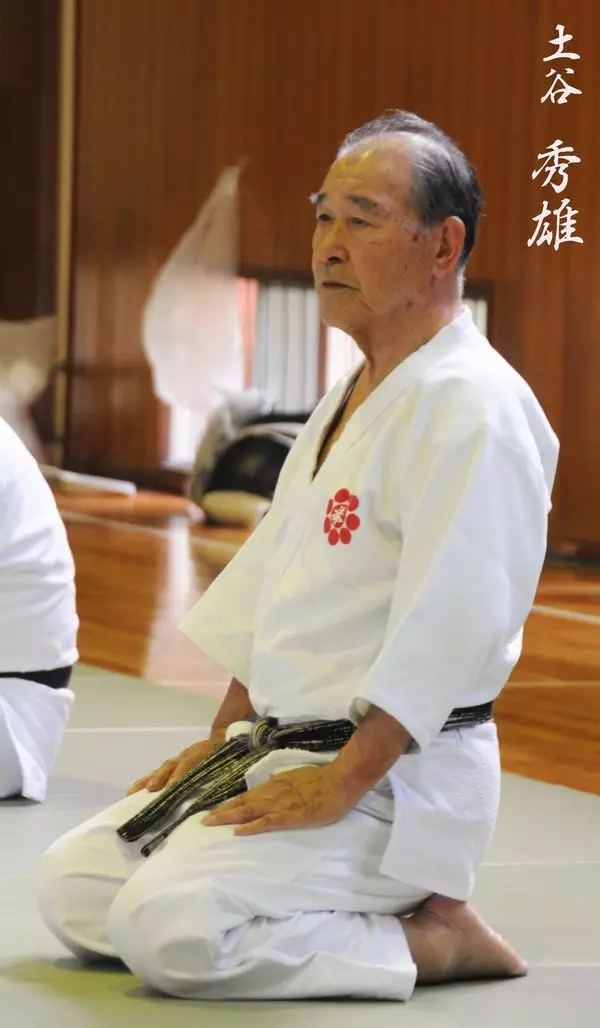 土谷Doya   秀雄 Hideo – Shihan, master of the 9-th Dan by Nippon Kempo.
Hideo Doya was born in Nagasaki on December 14, 1935

. The wish to learn judo came under the influence of his father who was practicing the martial art. However, on the Fukushima Island where Hideo spent his childhood, no Doya teaching judo could be found. Thus, young Hideo played volleyball until junior high school.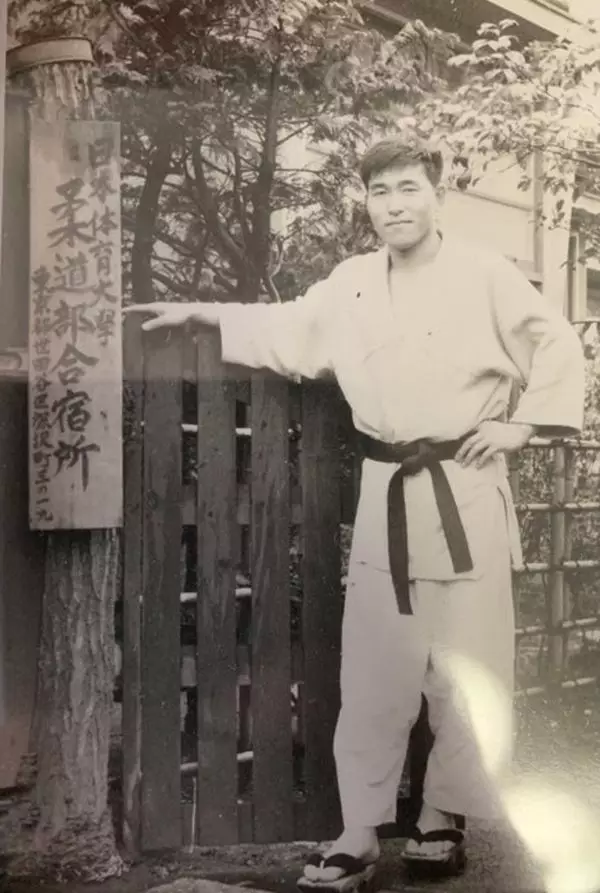 He joined judo club after he enrolled in high school

. However, since the school was far from his house (it was necessary to go to school by boat) and the school building was relocated, the practical period of judo training was about half a year. On the other hand, he frequently requested help from the volleyball club. So he wasn't a volleyball member but was in the game.
Hideo Doya went on to the College of Physical Education, Nippon Sport Science University in Tokyo in April 1956. He joined the judo club, but most of the other members were black belts, and only two were white belt members. When he was a college student, he went into judo and got a 2nd Dan. He also studied kendo in university classes and got a shodan.
In April 1960 he got a job at Kansai University. In 1964 judo and volleyball became official events at Tokyo Olympics. As a result, each university gave particular emphasis to sports. At the same time when Doya joined Kansai University, he met Sawayama Soke who was giving lectures there just as well. Sawayama Soke supported Doya since he was doing judo. Yet, before going to Kansai University in Tokyo, Doya got a letter from Sawayama Soke. The letter was saying Nippon Kempo Soke, but at that time Doya still was not acquainted with Nippon Kempo. «Soke» (宗家) – the founder or head of the martial art style.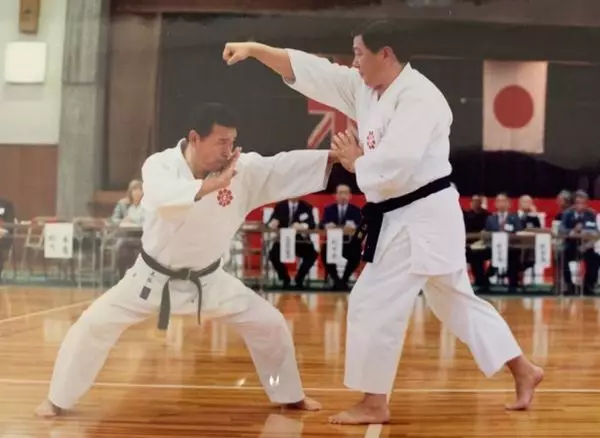 He asked about Nippon Kempo the day he first met Sawayama Soke

. Later on, Doya visited the spring training camp of Kansai University's Nippon Kempo Club and joined the club the very same day.
He imagined Nippon Kempo to be less affected by weight differences and presumed he could make good use of his judo skills. Then, he also expressed the wish to become an assistant to Nippon Kempo's training at Sawayama Soke when he had no classes. Besides, at the time Doya was also practicing at Shoryukan (special battle tactics) with the master of Inui Ryuho. He lived near Sawayama's home and went to Sawayama's home twice a week.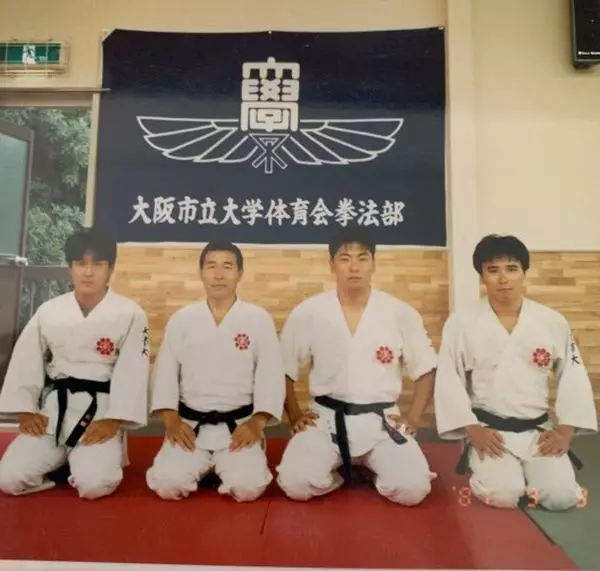 In October 1962 he got a job at Osaka City University

. At Kansai University, Osaka City University teachers taught classes as part-time lecturers. As a result, Osaka City University requested Doya to transfer, and he moved from Kansai University to Osaka City University.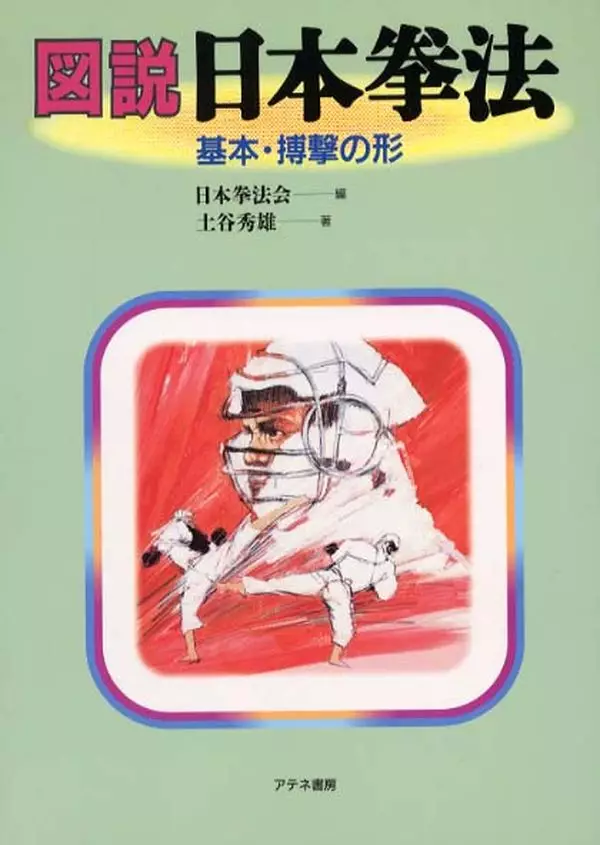 When he was working at Osaka City University, he received guidance from Mitsuru Nakano at Koyukai

. In 1974 he assumed the position of «Sihan» in the Nippon Kempo Club. «Shihan», also a «Hansi», an honorary great teacher, holder of 6-th dan and above.
At this time, he was involved in volleyball as well as Nippon Kempo. In 1975 he became the head of the scientific research department of the Japan Volleyball Association and participated in international competitions in the United States, Finland, the Soviet Union, and Romania as staff of the Volleyball All-Japan Men's Team. He was also a prominent figure in the world of volleyball.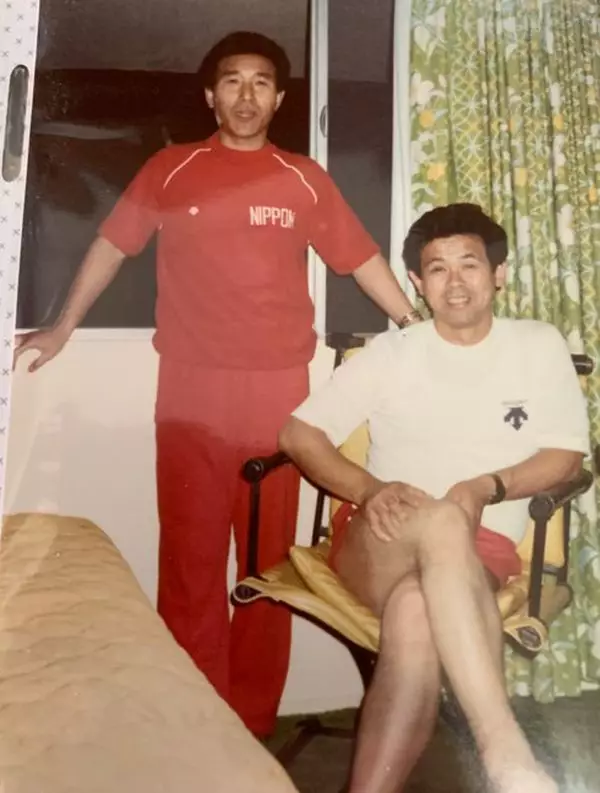 However, in 1977 Sawayama Soke died, and from 1983 he decided to concentrate on Nippon Kempo.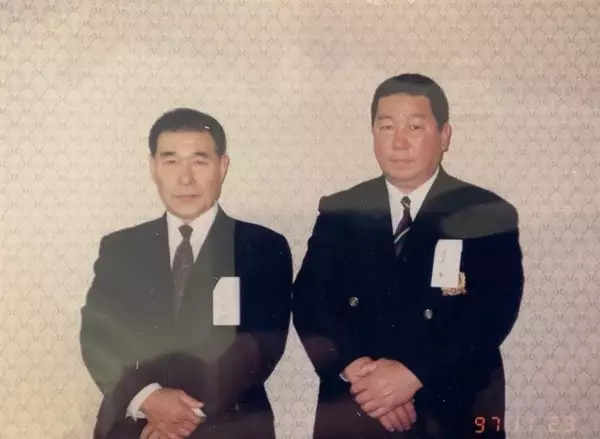 In April 1987 he became the international director of Nippon Kempokai. Doya took over after Goki Kinuya, the first international director. Doya and Kinuya had previously met at Sawayama's home.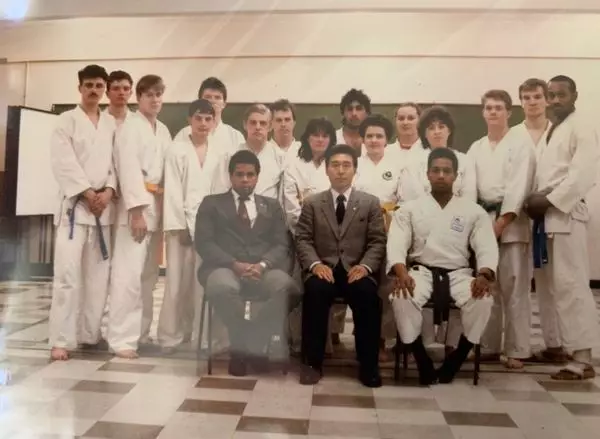 In the same year, he held a week-long joint camp with the British University selection team and the Osaka City University team and the subsequent International Friendship Tournament at Osaka City University

. The training camp and competition was a great success and was also published in a newspaper.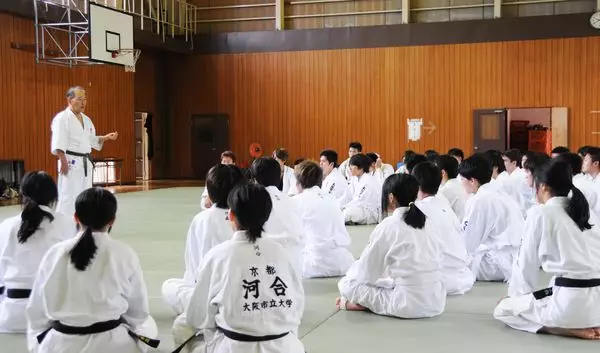 In April 1992 he assumed the position of Technical Director of Nippon Kempokai

. Since then, he participated in the Nippon Kempo International Championships in London, Birmingham and Los Angeles as director and team leader. He focused on the overseas development of Nippon Kempo and some players have experienced his teaching all over the world.
In April 2001, he became Vice Chairman of the Shodan-Shokyu Council of Nippon Kempokai.
In 2012, the master Hideo Doya was trained by Vyacheslav Zhuravlev from Ukraine and received the 3-rd dan degree in Nippon kempo.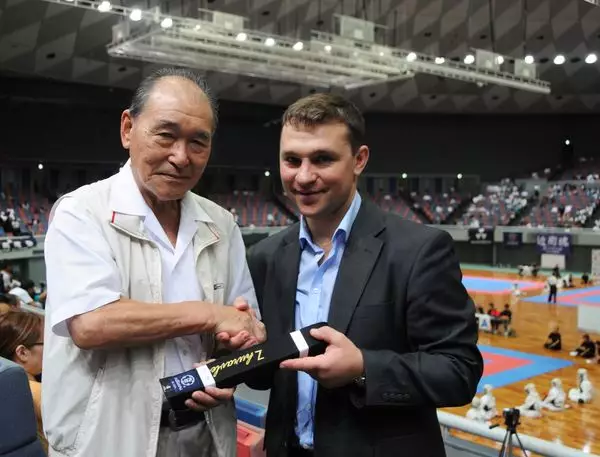 In December 2017 Hideo Doya got Nippon Kempo Ku-dan (9 Dan).
He recently retired from the position of Nippon Kempo Association and Osaka City University Nippon Kempo Club Sihan.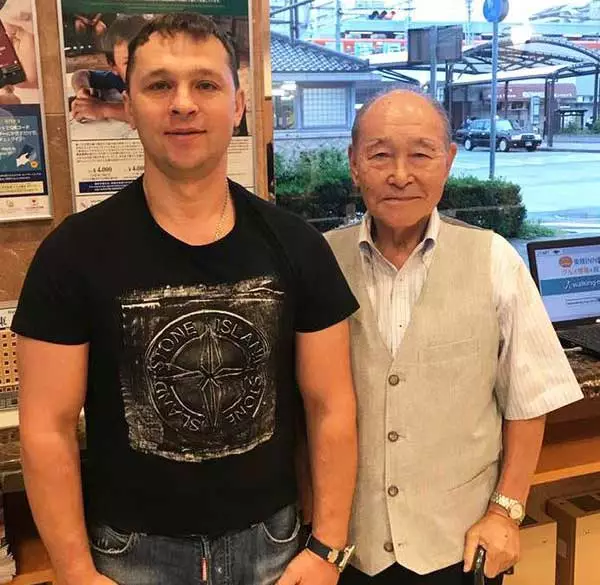 In addition to nurturing leaders, he is currently focusing on making preparations for the creation of the 90th and 100th-anniversary magazines of Nippon Kempo, thorough basic skills of Nippon Kempo, and spreading Hakugekinokata. He has also worked hard to compile Sawayama Soke's manuscript.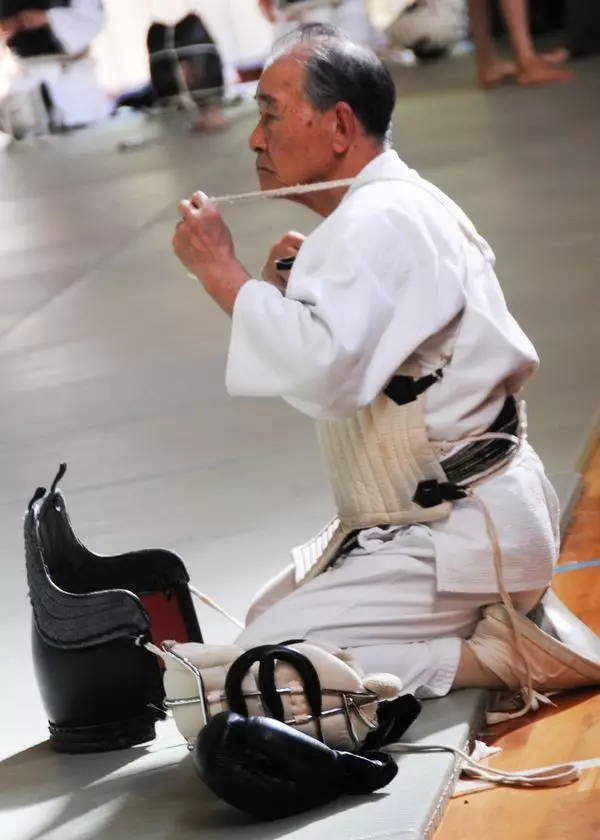 The main distinguishing feature of the master of Hideo Doya is methodology and depth in teaching the basic principles of Nippon Kempo.
При копировании материала просим ссылаться на источник https://nipponkempo.com.ua/article/hideo-doya-shihan-nippon-kempo/. Правила публикации здесь. В противном случае, мы обязательно выявим плагиат и будем обращаться в DMCA Google.