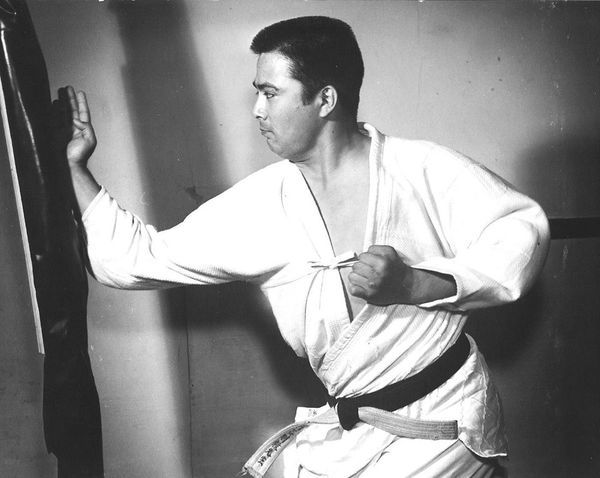 Kinuya Goki ( Japanese 絹谷   剛毅) – grand master of Japanese hand-to-hand combat, the holder of 8 Nippon Kempo dan rank and 5 judo dan rank

. One of the the top Nippon Kempo figures.  Also one of the students of Nippon Kempo originator Muneomi Sawayama. A founder of the Northern American branch of Nippon Kempo.
 Early Life
Kinuya was born on 20 March 1936 in Honto (a town on the Southwest coast of the Sakhalin Island, from 1945 when Sakhalin fell under the Soviet control as a result of war and a signed pact between the Soviet Union and the Empire of Japan assumed the name Nevelsk) into a family of a successful entrepreneur. The family had 6 children.  In 1939 Kinuya's father took the family together with brother and sister into Korsakov (the South of Sakhalin) where he built a house; the life was relatively successful. However, in September 1945 (for obvious reasons) the family moves to Tokyo where the father worked intensively and fruitfully.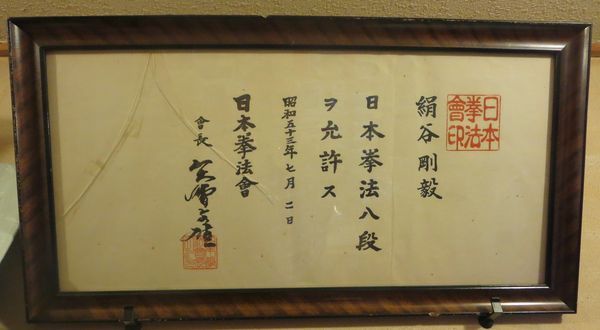 Goki continued the elementary schooling initiated in Korsakov and took up judo by now in Tokyo.
By the time of his school graduation Goki had obtained solid results and achieved significant accomplishments in judo

. Goki Kinuya begins to show interest to a new self-defence style Nippon Kempo in terms of which he soon starts to show good results. He had to think about his further life path and getting a university degree.
Goki became acquaintant with Nippon Kempo founder Muneomi Sawayama in 1957 at Nippon Kempo competition held in Osaka. Goki caught Sawayama's eye with his aptitude for combat and in addition with the fact that, in the opinion of the associates, Goki should have come out a winner in the final combat, although judges awarded an Osaka resident the first place.   Sawayama watched the combat and believed Goki to be the winner as well. Yet he gave credit to a young and strong student's self-control and him not complaining about the outcome of the final combat.
Later on many competitions were held in Osaka with Goki being an obvious favourite which laid foundation for a closer interaction with Master Sawayama.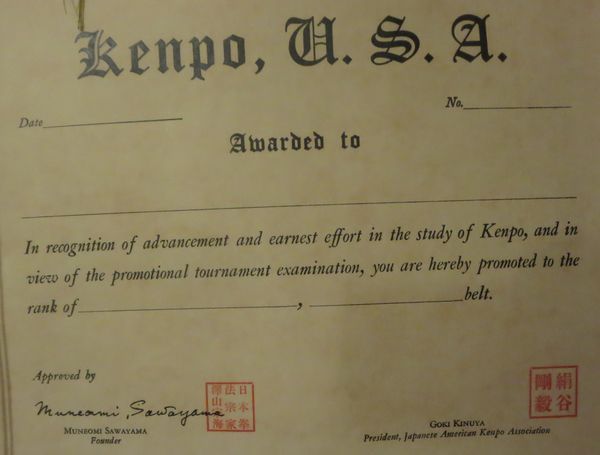 Moving to USA, Development of Nippon Kempo
The Kinuyas were a well-off and an affluent family.   However, a certain principal was well-established in the Japanese social canonicity: the family's patrimony would be inherited by the eldest son

. Goki had a brother, the elder one.
He was aware of the circumstances and realized he had to act on his own in order to secure his future, thus he made a decision of going to America.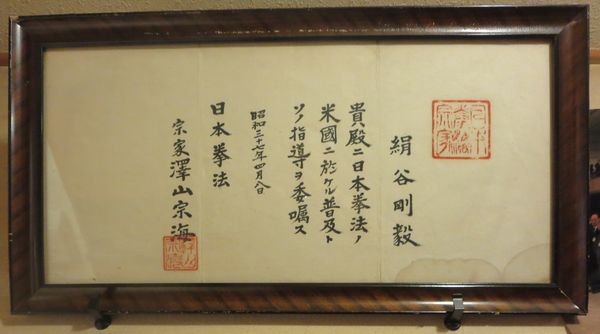 Prior to the departure Goki was invited by Master Sawayama to his home where Kinuya was given a warm welcome together with parting wishes for a journey.  Besides that the Master presented Goki with a signed and stamped Certificate (like a credential or a reference in a manner) to be passed to the executives of the American Kempo

. According to it Goki was an official representative and a teacher of Nippon Kempo in America.
Sensei Sawayama said him the "parting words" and Goki with only several hundreds of dollars arrives in 1960 in the USA (as a general rule parents gave no "travel allowance" or finance to support their children).
Certainly, various everyday complexities emerged at the beginning when he had no solid finance along.   Goki was working for diverse establishments, did the lowliest jobs paid miserly, but despite that he did not forget about Kempo and kept practising and upgrading his skills in any situation.   In a while Goki Kinuya was able to continue his education.
Goki Kinuya never lost connection with the Master; in 1962 Sawayama forwards a personal message to the America

. A Delegation Certificate for Goki Kinuya to develop and disseminate Nippon Kempo in all the countries where he would be able to promote this type of martial arts.
In 1966 an article about Goki Kinuya and Nippon Kempo's growth is published in a renowned "Black Belt" magazine.
In 1967 master Kinuya goes back to Japan for family reasons.
Having returned from America Master Goki Kinuya continues to help and administer Nippon Kempo's development both in Northern America and worldwide.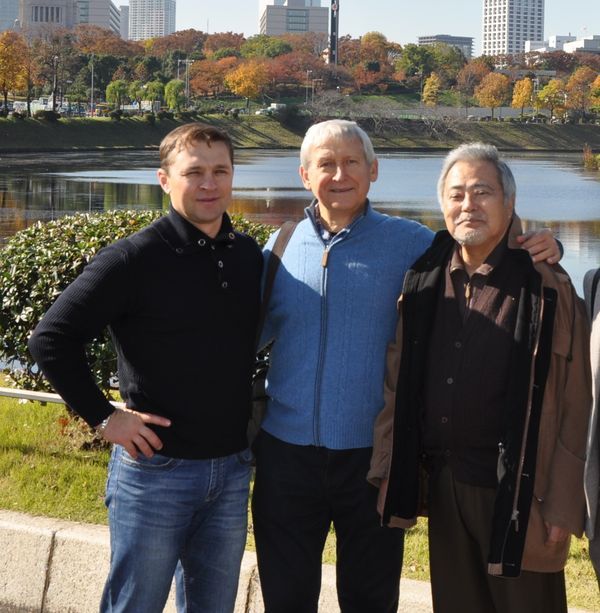 By virtue of his enthusiasm and energy (which is indefatigable, as we observed while "fighting" for the integration of the Ukrainian Nippon Kempo organisation into the Japanese company in 2010) Master Goki Kinuya continues to provide assistance for the development and dissemination of Nippon Kempo worldwide as he was bequeathed by the legendary founder of Nippon Kempo Muneomi Sawayama.
При копировании материала просим ссылаться на источник https://nipponkempo.com.ua/article/master-goki-kinuya/. Правила публикации здесь. В противном случае, мы обязательно выявим плагиат и будем обращаться в DMCA Google.